Live streaming has become more popular than ever as businesses are trying to show more online presence. Video streaming helps businesses to create strong trust and customer relationships. Businesses use videos internally too to train their employees, launch new campaigns, and offer new company updates.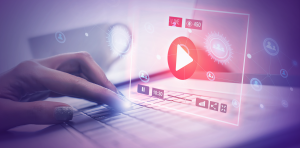 The use of live streaming combines the advantages of videos and the capability to offer instant content. These live-streaming videos can be shared on various video-sharing and social media platforms as well as the web pages of the companies simultaneously. Thus, viewers also get the chance to respond instantly to the videos through emojis and comments. This will create an interactive connection between the streamer and the viewers.
The quality of the live stream is very important for the audience. It will offer an improved experience to the viewers. Here are some steps that can help to make your video streaming more effective and engaging.
Use High-Quality Equipment
Using cheap microphones and cameras in live streaming produces low quality videos. They can be used for business communications and video calls. However, they won't work for professional live streams. If you expect good results from your live stream, you have to invest in high-quality equipment. The best cameras offer high-resolution and focused videos with no lag. Using a good microphone will minimize background noise, offering more clarity in sound.
Look Your Lighting
Low light setting is a common mistake most beginners make in live streaming. It creates difficulty for the viewers to watch your video. You must understand that what looks like decent lighting might not look good in videos. When you live-stream videos, choose a well-lit place. If you feel that natural lighting isn't enough, you may use artificial lighting. Make sure that the subject in the video is perfectly lit.
Use The Right Video Platform
Before starting your live stream, you have to decide the platform you want to share your video. Live streaming is available on most of the popular social media platforms. However, there are limitations in the monetization and functionalities of these platforms. If you expect a professional solution for your business needs, you may choose an enterprise video service or platform. They can offer more customization offers and better quality. They also allow you to stream your content to various destinations. Ensure that the platform you choose can reach your target audience. Find out more ways that allow your audience to interact with you to make the content more engaging.
Close Other Applications
If the device you choose for streaming is doing multiple tasks simultaneously, it will affect your video streaming quality, making your device slow. The limited CPU amount in computers will be used for different activities when many applications run in the background. Thus, your live stream will buffer, resulting in delayed audio and pixelated pictures. Therefore, make sure that your system runs only applications necessary for your live streaming. Close other browsers and tabs. Thus, your CPU space is used only for live streaming.